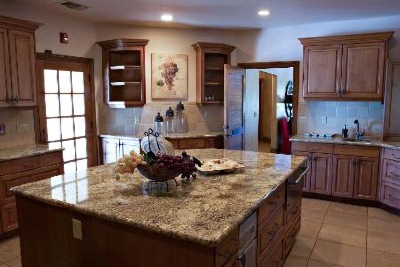 Peverini Tile, Marble, & Construction Inc. is your one stop shop for all of your remodeling and construction needs. We are a full-service construction company that specializes in residential remodeling and commercial tenant improvement work. Our residential remodeling division is a full-service remodeling division capable of all varieties of remodeling work including kitchen remodels, bathroom remodels, and interior remodels. From custom cabinetry to appliances to countertops, flooring and more we will help you make integrated choices designed to create a functional, unique remodel that reflects your personality and style.






















Peverini Tile, Marble, & Construction Inc. president, Roger Peverini, has more than 25 years of experience in the construction industry. He is a multi-licensed contractor which means that he holds a "General B" contracting license and a tile and granite "C54" license. Peverini Tile, Marble, & Construction Inc. has been doing business in the Elk Grove/Sacramento area since 1990. We are licensed, bonded, and insured.

Peverini Tile, Marble, &Construction Inc. is highly respected by clients and by the building department officials throughout the Sacramento region. We put our name on every job, so we are going to make sure that you receive personalized service, professionally trained installation experts, and a job that is done right the first time.